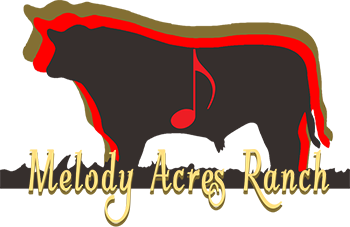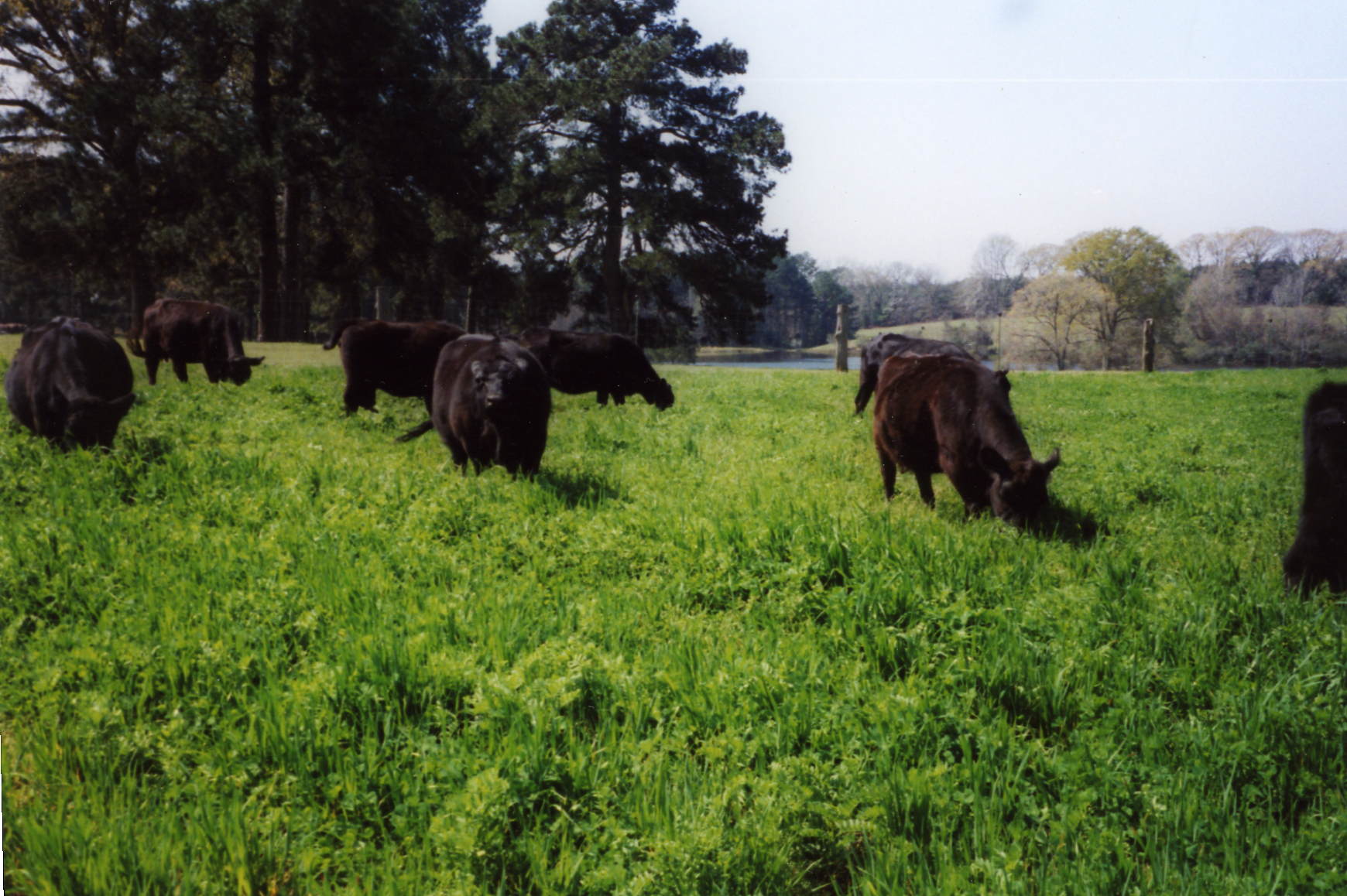 American Aberdeen Lowline Cattle For Sale
Naturally Raised Without Hormones, Antibiotics, or Steroids
Since 1999, Melody Acres Ranch (formerly Melody Acres Lowlines) has a proven record for producing generations of healthy, calm and high quality grass raised seedstock for breeding.  Our beef cattle, American Aberdeen Lowlines, Moderator Meatmasters and Wagyu Kobe genetics also provide an exceptional gourmet eating experience.
Melody Acres Ranch has been breeding and selling high quality, grass raised efficient American Aberdeen Lowline cattle. Our American Aberdeen Lowline cattle and semen have sold both nationally and internationally. Formerly known as Melody Acres Lowlines, we also have Melody Meatmasters (Moderator cattle) bred especially for the South. We are also crossing our cattle with Wagyu (Kobe beef) for an exquisite beef eating experience. Our genetics are in the show ring and our smaller moderate framed cattle are registered with the American Aberdeen Association.
With 40+ years of experience in the cattle world. We offer beginning farmers and experienced clients our wealth of practical knowledge for grass-based, sustainable systems. Smaller acreages can double meat production per acre with our moderate framed, easy tempered, efficient cattle. Sometimes these animals are referred to as "mini" cattle. A "mini" steer typically weighs 950 lbs when ready for slaughter. Perfect for the freezer!
Melody Acres Ranch offers a real learning experierce beyond American Aberdeen Lowlines, Moderator Meatmasters and Wagyu – Kobe cattle. We offer a vacation lodge and fishing affiliated with Private Water Fishing. Testimonials from the Ranch Clients are on Contact Pages. Fishing Clients testimonials are on the Fishing Page.
Our ranch is an experience for the whole family to enjoy. We offer our homegrown eggs, beef and lamb meat,  and vegetables in season. Our ranch harvested honey from our bees is for sale. Try our artesian ranch-made soaps and lotions from our store. Your time here will be restful, relaxing and very enjoyable. Come and visit.
…. CLICK ON EACH CORRAL SECTION ….
to open the wonderful worlds of the American Aberdeen Lowlines, Moderator cattle, Melody Meatmasters and Wagyu – Kobe beef. See what else Melody Acres Ranch has to offer.
Once inside the ranch, click on each corral section to open up that world.