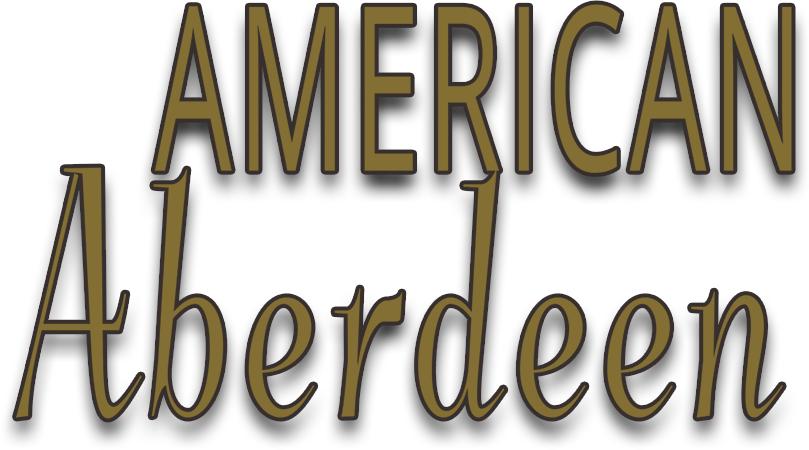 Why Choose American Aberdeen?
"65 years of strict selection gave American Aberdeen cattle"
Very Efficient Feed Conversion
American Aberdeen require 1/3 the feed of traditional breeds.
American Aberdeen ultrasound CHOICE and CHOICE+ without hormones, on grass alone.
2-3 head of American Aberdeen run on same pasture as 1 full-size cow, giving more choice cuts, higher percentage of dressed weight, and more pounds of meat per acre than with standard size breeds.
Tremendous Carcass Traits
American Aberdeen carry the marbling and tenderness genes.
American Aberdeen have low backfat combined with very tender and tasty meat.
American Aberdeen meat sells as "gourmet beef" in restaurants around the world.
Delightful Breed Traits
American Aberdeen are very docile and easy to handle
American Aberdeen are polled, structurally correct, and early maturing
American Aberdeen are a true small breed that do not carry a dwarf gene
American Aberdeen are DNA tested for correct parentage
Birth wt. averages 45 lb; mature cows 850-950 and bulls 1200-1400 lbs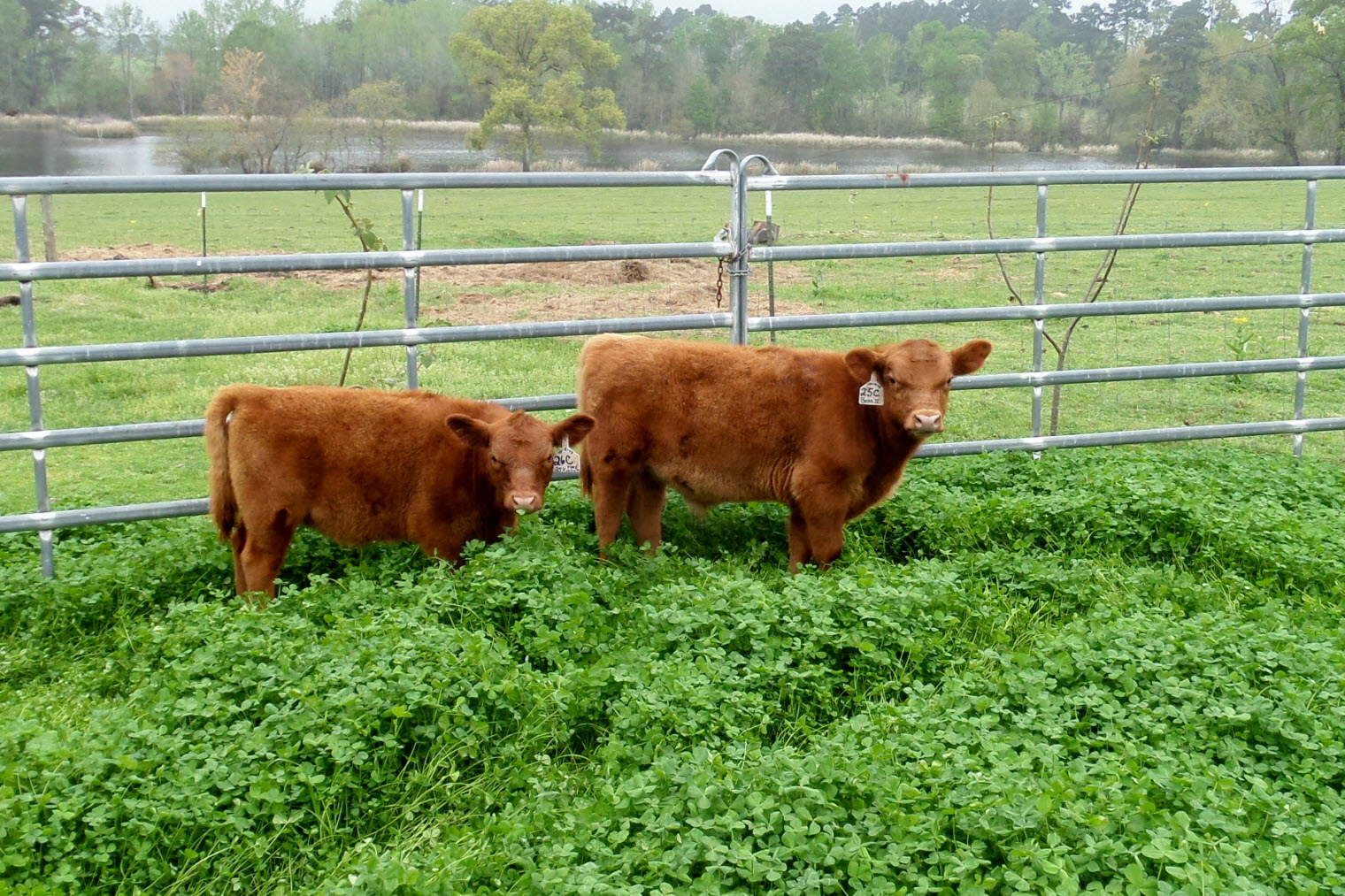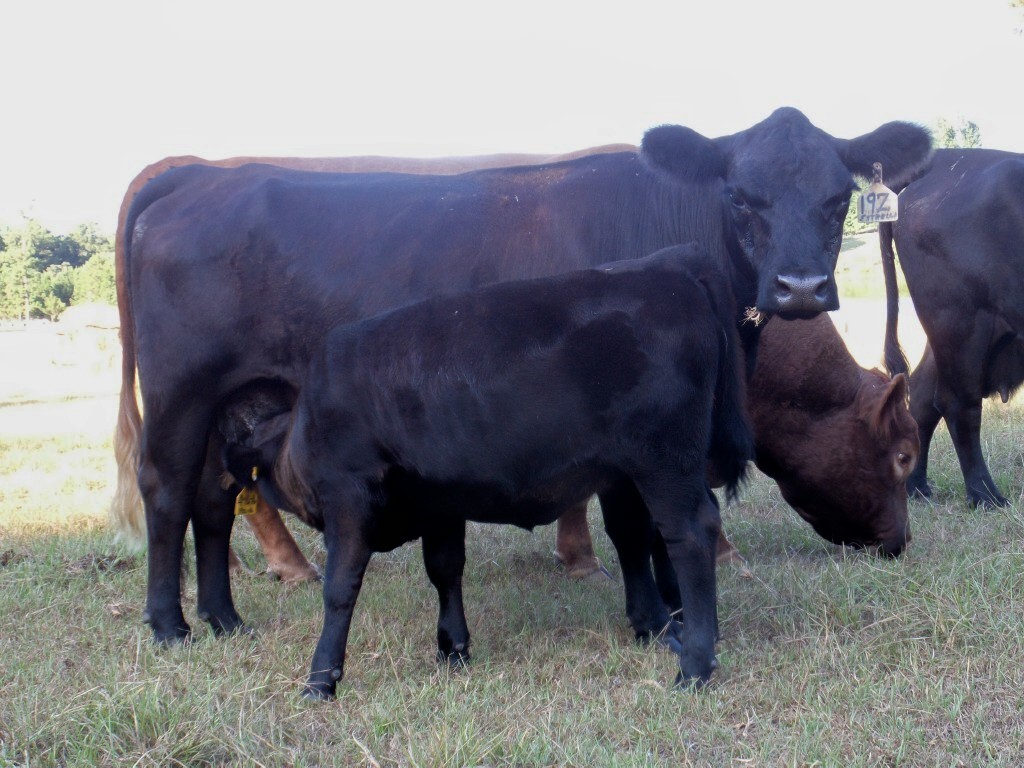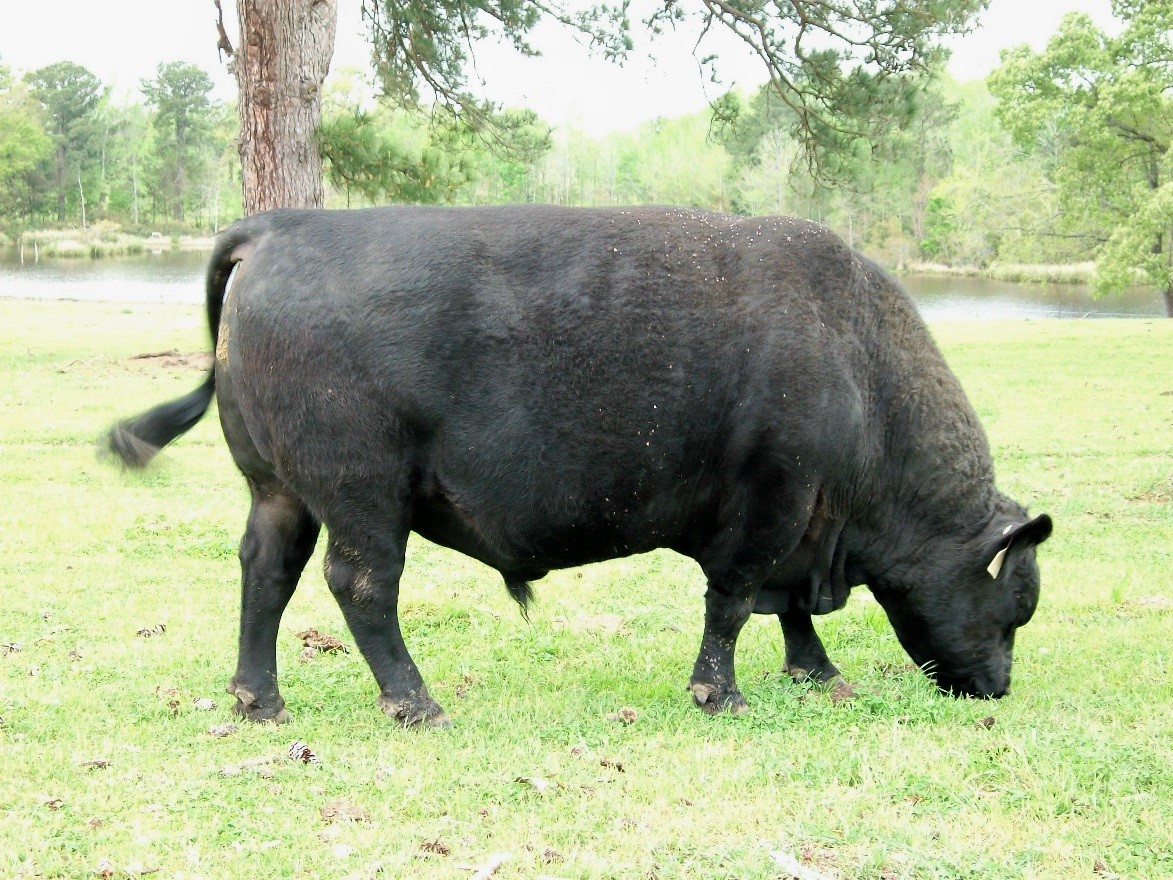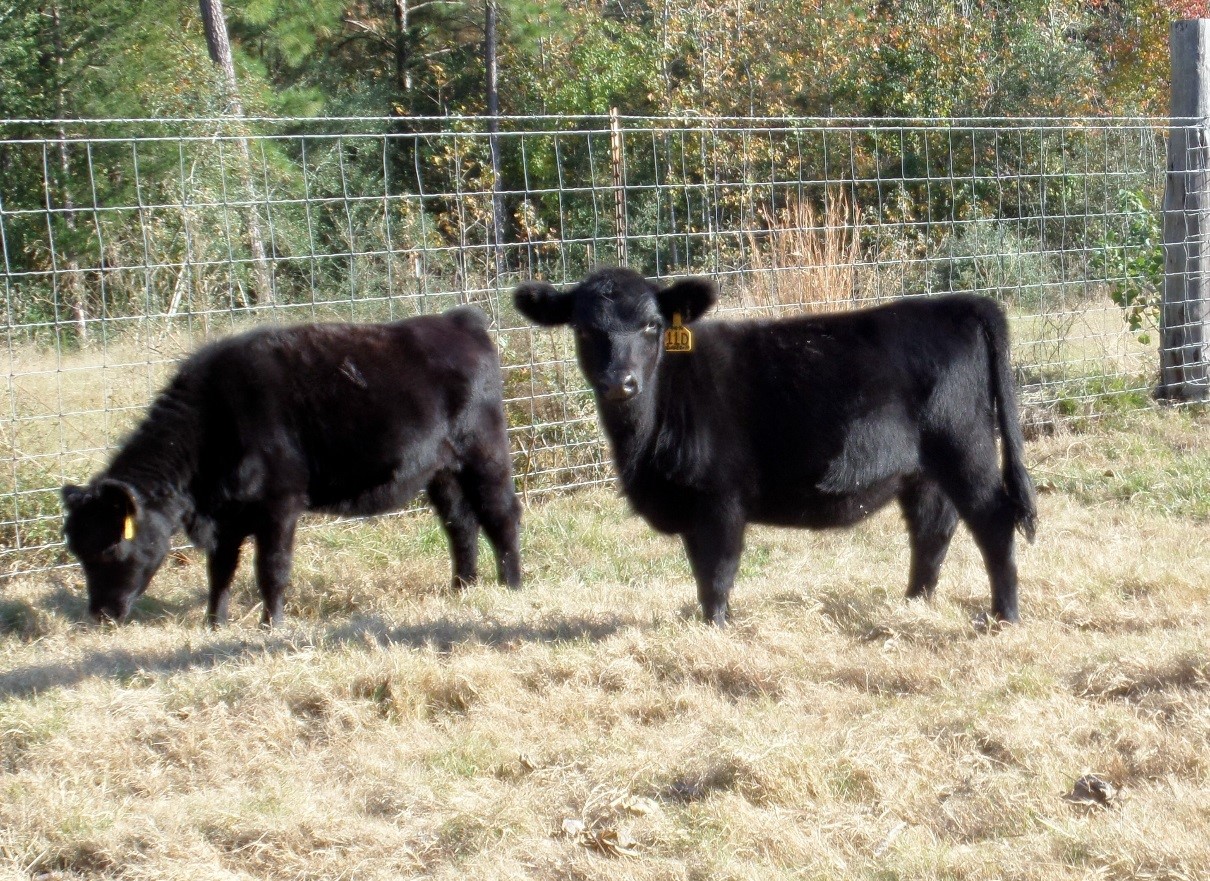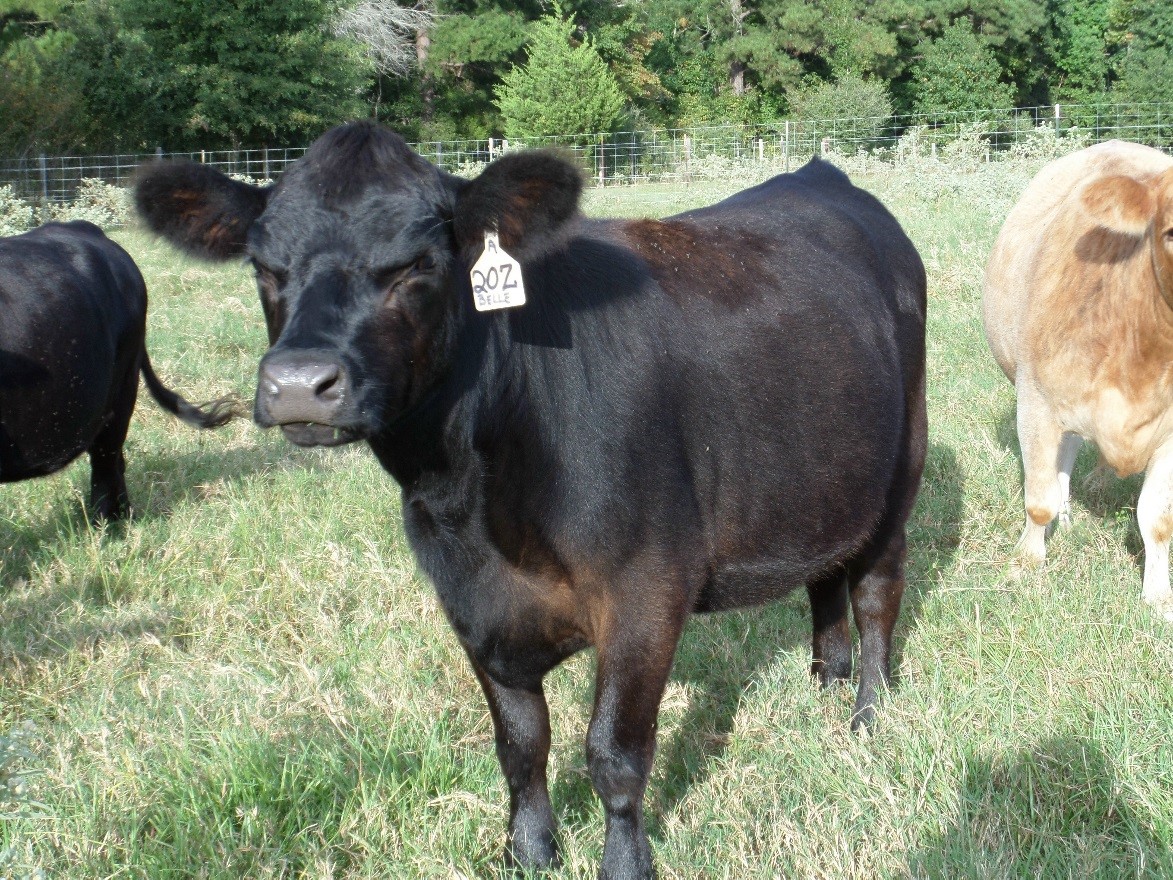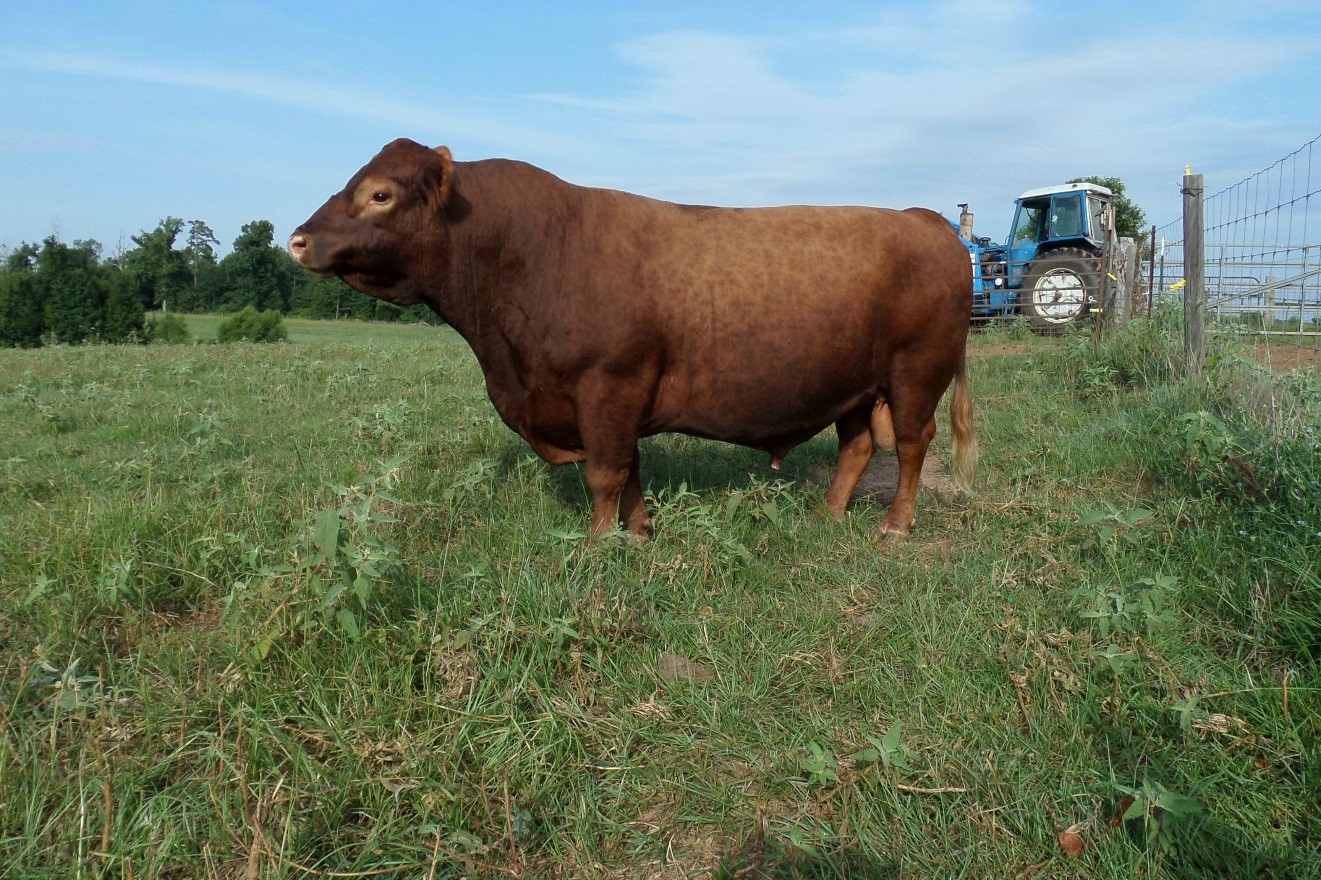 American Aberdeen cattle, are actually the original Aberdeen Angus of Scotland, and the product of a 30 year efficiency research project conducted at the New South Wales State Department of Agriculture's Research Center at Trangie, NSW, Australia.
In all, approximately 12 bulls and 30 cows were acquired by Trangie from the finest Angus herds in Canada and Scotland, during the 45 year period from 1929 to 1964. The herd remained closed for the next 30 years, and it is from within this herd that the American Aberdeen were derived.
American Aberdeen were first brought into the United States in 1997 and are still very much a breeders market. American Aberdeen cattle are very definitely a beef breed. They are known usually by their black and red colors, naturally polled, and at all stages of their growth they are 60% of the size of today's beef breeds, with docility being an important part of their breeding. American Aberdeen are the most exciting breed of beef cattle in the world today.
American Aberdeen – An excellent choice for small or large acreages where profit is a necessity.